In today's fiercely competitive global market, establishing a distinctive brand identity is paramount for any business aiming to succeed. This is where a branding agency steps in. A branding agency plays a vital role in developing a unique blend of creativity, market insight, and strategic thinking to establish a distinctive brand identity. A branding company can propel your business to new heights with its innovative approaches and deep understanding of diverse markets.
Let us learn more about a branding agency and how it can help give a new shape to your business.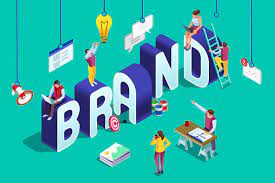 What is a Brand Design Company?
For any business, a brand is much more than just a collection of logos and taglines. It is how clients view and interact with your product. A brand design company is a specialized agency that provides comprehensive services that focus on developing, maintaining, and enhancing the brand identity of businesses or organizations. Their primary goal is to create a unique and compelling brand image that resonates with the target audience, communicates the organization's values and messaging, and sets it apart from competitors in the market.
Benefits of Hiring a Branding Agency
There are many benefits to hiring a branding agency. By partnering with them, your business can gain a powerful ally in the quest to establish a strong and enduring brand presence. Some of the primary benefits of hiring a branding design company are:
Branding agencies have expertise in their field. Hiring them to build an impactful brand identity for your organization can be very beneficial. Their experience and expertise bring a wealth of knowledge and skills to the table. Their team of experts enables your brand to be approached from various angles, resulting in a thorough and successful strategy.
When you are in a business, you always need a fresh perspective to approach your target audiences. A branding agency uses its expertise for market analysis and brings an outsider's approach, which can be invaluable. With their experience, they can identify unique selling points, spot opportunities for growth, and provide insights.
Market Research and Analysis
For effective branding, it is essential to have a deep understanding of your target market. The professionals of these agencies conduct thorough market research to understand customer behavior, trends, and competition. This thorough market research and analysis ensures that your brand strategy is well-informed and tailored to resonate with your audience.  
Customized Branding Strategies
Every business is different and requires a customized branding strategy that aligns with the business goals, values, and target audiences. The brand agencies help create this tailored approach to maximize the impact of your brand in the market.
Consistency Across All Channels
Maintaining a consistent brand image across various touchpoints is crucial for building trust and recognition. A branding agency will ensure that your brand's messaging, visuals, and tone remain cohesive across all platforms, from your website and social media to print materials and packaging.
Conclusion
In conclusion, hiring branding company can provide businesses with a competitive edge in today's dynamic market.