History of Goa
The history of Goa is rich and diverse, shaped by a confluence of various cultures and colonial influences. Here is a brief overview of the history of Goa:
Ancient and Medieval Periods:
Goa's history dates back to ancient times. Various dynasties, including the Mauryas, Satavahanas, and Chalukyas ruled the region. It also saw the influence of the Kadambas and the Rashtrakutas. During the medieval period, Goa witnessed the rule of the Delhi Sultanate, the Vijayanagara Empire, and the Bahmani Sultanate.
Portuguese Era:
In 1498, Vasco da Gama, a Portuguese explorer, arrived in Calicut (now Kozhikode) on the Malabar Coast, marking the beginning of Portuguese contact with India. The Portuguese established their first permanent settlement in Goa in 1510 after defeating the ruling Bijapur Sultanate. Goa became the capital of the Portuguese Estado da Índia (State of India) and remained under Portuguese rule for over four centuries.
Under Portuguese rule, Goa flourished as an important trading post. The Portuguese introduced Christianity, and the influence of their culture and architecture is still visible today. The arrival of the Jesuits led to the establishment of educational institutions and the spread of Christianity.
Colonial Conflicts:
During the 17th century, Goa faced threats from various colonial powers, including the Dutch, the British, and the Marathas. The Dutch attacked Goa in the early 17th century but were eventually repelled by the Portuguese. The British and the Marathas also attempted to capture Goa, but the Portuguese managed to retain control.
End of Portuguese Rule and Indian Annexation: In the mid-20th century, India was engaged in its struggle for independence from British colonial rule. Goa, as a Portuguese colony, remained outside the Indian territory. However, after years of diplomatic efforts, India launched Operation Vijay in December 1961, a military operation that resulted in the annexation of Goa, Daman, and Diu. The Indian armed forces swiftly took control, and Goa became a Union Territory.
Statehood and Modern Era:
Goa remained a Union Territory until 1987 when it was granted statehood, becoming the 25th state of the Indian Union. Since then, Goa has developed as a popular tourist destination, known for its beautiful beaches, vibrant culture, and blend of Indian and Portuguese influences.
Goa's history has left a lasting legacy, seen in its architecture, cuisine, and religious traditions. The state continues to thrive as a symbol of cultural diversity and serves as a testament to the enduring influence of different civilizations that have shaped its past.
Places to Visit in Goa:
Calangute Beach: Known as the "Queen of Beaches," Calangute Beach is one of the most popular and bustling beaches in Goa. It offers various water sports, beach shacks, and a lively atmosphere.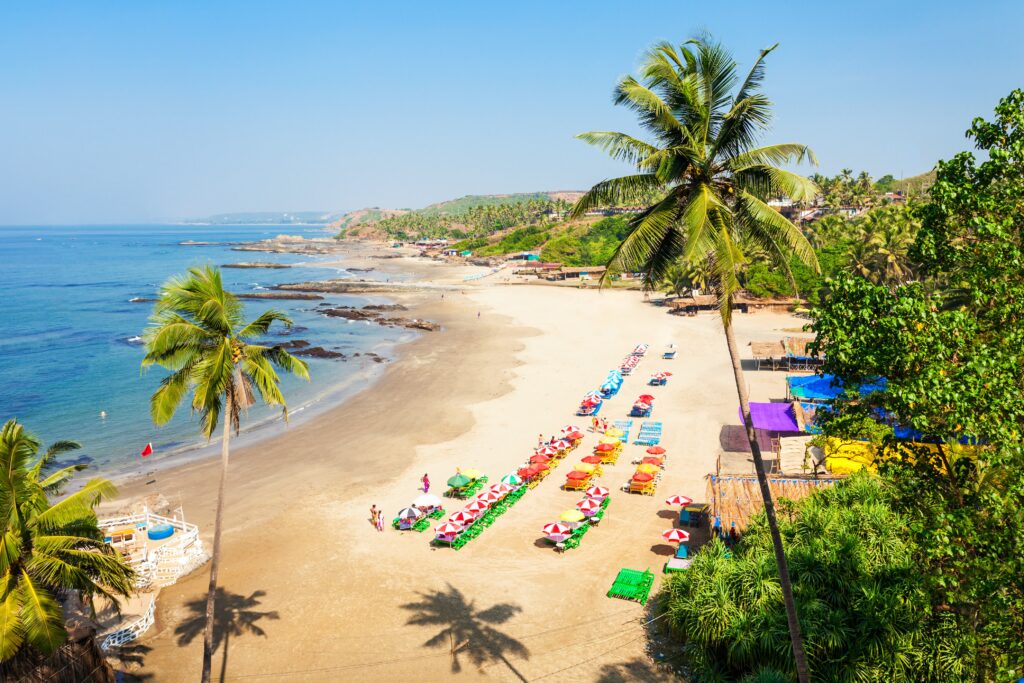 Baga Beach: Adjacent to Calangute, Baga Beach is another famous beach known for its water sports, beach parties, and vibrant nightlife. It is a hub for tourists looking for entertainment and adventure.
Fort Aguada: Built in the 17th century, Fort Aguada is a well-preserved Portuguese fort that offers panoramic views of the Arabian Sea. It also houses a lighthouse and a historical jail.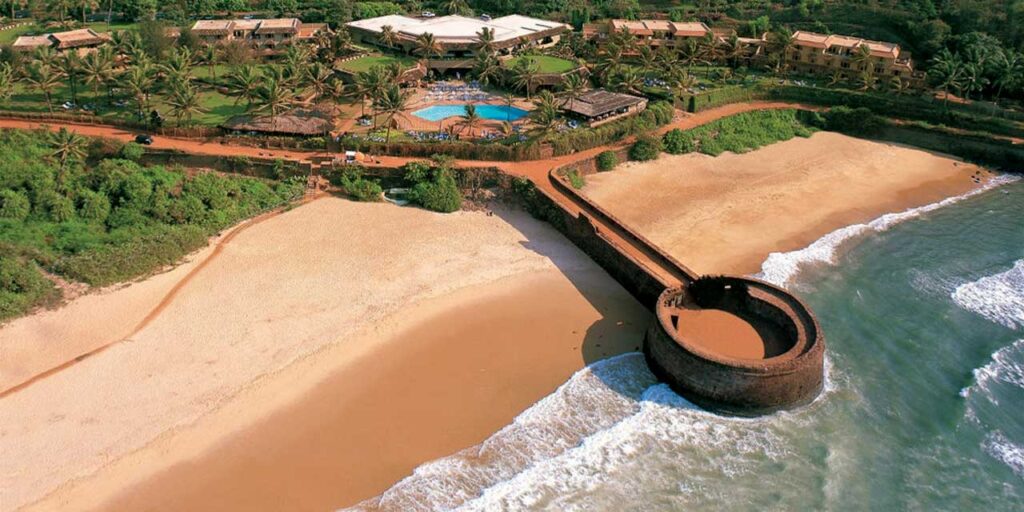 Old Goa: Formerly the capital of Portuguese India, Old Goa is a UNESCO World Heritage Site. It features numerous ancient churches, including the Basilica of Bom Jesus, which holds the remains of St. Francis Xavier.
Dudhsagar Waterfalls: Located on the Mandovi River, Dudhsagar Waterfalls is a spectacular four-tiered waterfall amidst lush greenery. It is one of the tallest waterfalls in India and offers a breathtaking sight, especially during the monsoon season.
Anjuna Flea Market: Held every Wednesday, the Anjuna Flea Market is a must-visit for shopaholics and bargain hunters. It offers a wide range of items, including clothing, accessories, handicrafts, and souvenirs.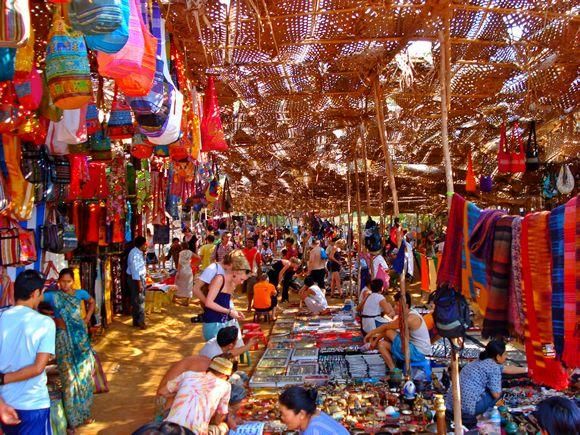 Fontainhas: Located in Panjim, the capital city of Goa, Fontainhas is the Latin Quarter of Goa. It is known for its narrow winding streets, colourful Portuguese-style houses, and bohemian atmosphere.
Palolem Beach: Situated in South Goa, Palolem Beach is known for its natural beauty and tranquillity. Palm trees surround the crescent-shaped beach and offer a relaxed ambience.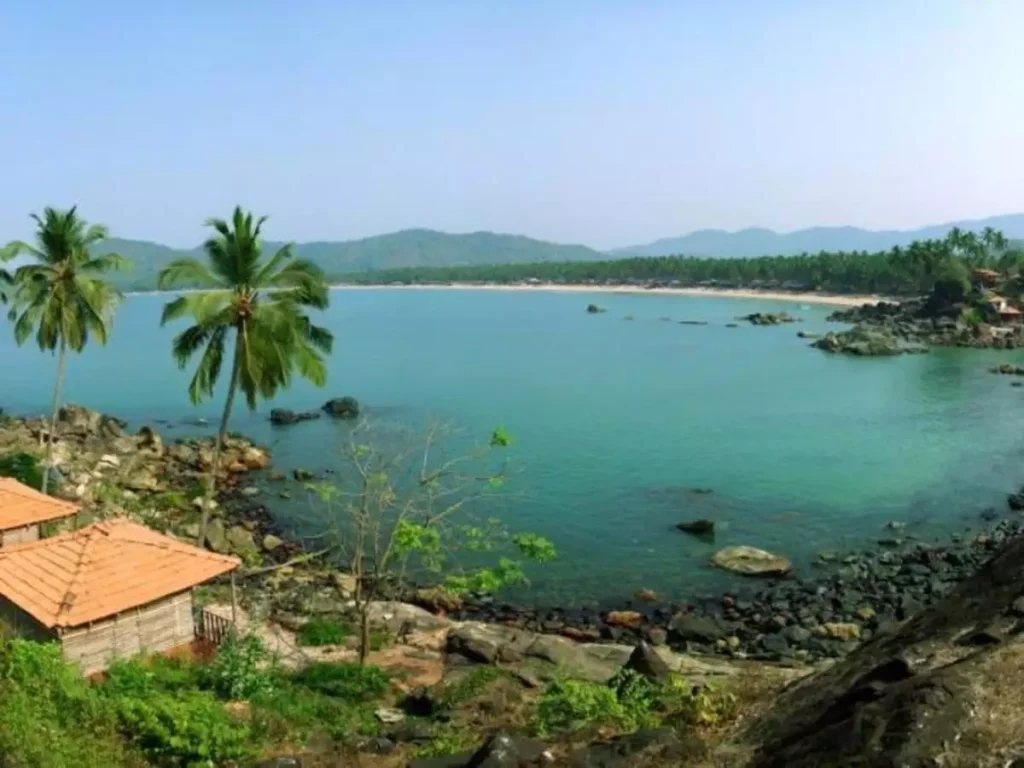 Chapora Fort: Located near Vagator Beach, Chapora Fort is an iconic landmark in Goa. It gained popularity after being featured in Bollywood movies. The fort offers panoramic views of the surrounding coastline.
These are just a few highlights, and there are many more beautiful beaches, charming villages, and attractions to explore in Goa. Whether you seek relaxation, adventure, or cultural experiences, Goa has something to offer for every traveller.
Where to Eat Local Food in Goa
When visiting Goa, exploring the local cuisine is a must. Here are some popular local restaurants in Goa where you can savor authentic Goan flavors:
Mum's Kitchen, Panjim: Mum's Kitchen is a renowned restaurant in Panjim that specializes in traditional Goan cuisine. It offers a wide range of dishes, including Goan fish curry, prawn balchão, and sorpotel.
Martin's Corner, Betalbatim: Martin's Corner is a beloved local restaurant located in Betalbatim. It serves delicious Goan dishes, such as Goan sausages, crab xacuti, and pork vindaloo. Live music and a warm ambience add to the dining experience.
Vinayak Family Restaurant, Margao: Vinayak Family Restaurant in Margao is a popular eatery among locals and tourists alike. It offers a variety of Goan delicacies, including Goan thali (a platter with a variety of dishes), fish curry rice, and Goan sweets.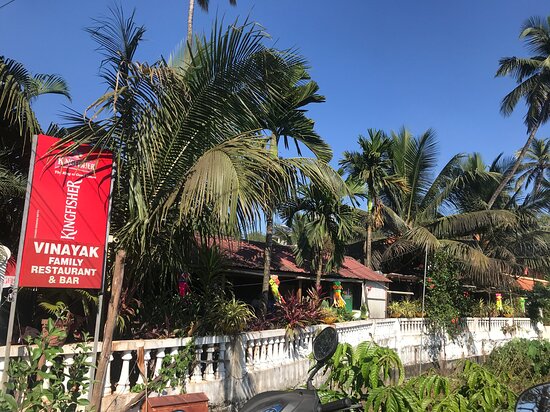 Hotel Venite, Panjim: Hotel Venite is a historic restaurant in Panjim that has been serving Goan and Portuguese cuisine since 1955. It is known for its chicken cafreal, beef steak, and traditional Goan sweets.
Ourem 88, Mapusa: Ourem 88 is a popular restaurant located in Mapusa, known for its authentic Goan and Portuguese dishes. It offers a diverse menu that includes Goan prawn curry, Goan sausage pulao, and bebinca (a Goan dessert).
Florentine, Saligao: Florentine is a hidden gem in Saligao known for its traditional Goan seafood preparations. From Goan fish curry to prawn rava fry, the restaurant offers a delightful culinary experience.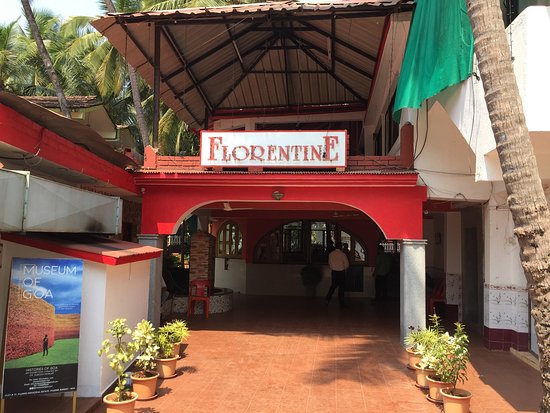 Anand Restaurant, Assagao: Anand Restaurant is a popular local joint in Assagao that serves authentic Goan cuisine. It is famous for its Goan fish thali, Goan prawn curry, and other traditional Goan dishes.